Parents' Association - Newsletters
December Newsletter 2008
Download Newsletter

Well, it's that time of year again... our chance to send seasonal good wishes to all the families of students at St Patrick's, and to up-date you on events organised by your Parents' Association. As usual, members have been busy organising various events in support of our school. Thank you to everybody who continues to give their valuable time through participation, volunteering, and donations. We had a wonderful day for our regular first event of the school year, our Annual Sponsored Walk. This continues to be one of our most important events and all the participants raised approximately €6,500 for St Patrick's. Yet another successful family day out was had at our second Christmas Fair, held on 30th November. This is proving to be a most popular seasonal family day out. It's fantastic that we were able to raise approx. €13,000 for equipment for our school, and have such good fun at the same time! A further €2,000 (approx.)was raised by the calendar sale. Well done and thank you to everyone!
WHERE OUR FUNDS WENT LAST YEAR
Thanks to your support, the PA has been able to supply funds for the following purposes in the last year:
Library books & Reading support € 4,735
New classroom kit-out €3,100
I.C.T.(Information & Communications Technology) €3,000
PE equipment €1,000
Sports Trophies €285
Science resources €2,000
Geography resources €2,000
History resources €1,000
Mathematics resources €1,000
Irish (Gaeilge) resources €2,000
Music resources €1,000
English resources €450
Drama resources €500
Interactive Whiteboards €22,607

PROGRESS ON A NEW POST PRIMARY SCHOOL FOR CASTLEKNOCK
Our campaign for a second post primary school for Castleknock started in December 2004, when we realised that the growth in primary school numbers meant that Castleknock Community College could not cope with the local demand in the primary school system. With the other Parents' Associations, we formed an Action Group and developed a model that will accommodate the ethos of Catholic and Educate Together schools at second level. This proposal was approved by all Primary Boards of Management and Parents' Associations and presented to the Department of Education in October 2006. They agreed with the numbers but two major obstacles remained: a Patron and a site. The VEC agreed to become Patron in January 2007, and the site was secured in July 2008 by re-zoning land nearby.
We anticipated that 60 children would be refused access to Castleknock Community College next year, rapidly rising to 220 per year. As expected, 79 children were refused access for 2009. Following representations by our local TD, Brian Lenihan, the Minister of Education and Science agreed to the inclusion of a new Post Primary school for Castleknock in the estimates. Luttrellstown Community College was announced on 22nd October, 2008.
The Parents' Association would like to thank Brian Lenihan TD for his support throughout the process. Thanks also to all the other public representativeswho gave their support in securing a site for the new Post Primary School.
Weekly Newsletters
Make sure you check the weekly School Newsletters for up-dates on our events. Thank you for your on-going support.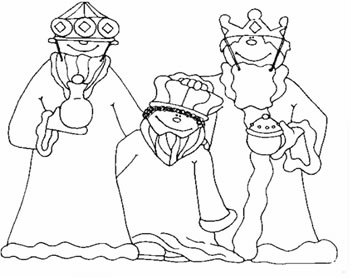 ST PATRICK'S NS CHRISTMAS CARDS
This year, we had Christmas Cards printed and sold in aid of St Patrick's NS. The PA held a competition for all pupils in the school to enter their design for a Christmas Card. One winner from each year had their design printed, and the cards were then sold at the Christmas Fair. Well done to all the winners! (Names available on our web-site). Thanks to everyone who supported the school by purchasing the cards.
FUND-RAISING REMAINS IMPORTANT
In the current economic climate, unfortunately, Fund-raising looks set to remain very important for our school. Everyone will be aware of the current climate of Government cut-backs and this will, undoubtedly, mean that our school will continue to need our support, perhaps more than ever. As a result of all the ongoing fund raising efforts, St Patrick's is now a very well resourced school. All of the pupils benefit from what the PA has been able to fund, across all areas of the Curriculum. We do, however, also work on other events that are not fund-raisers, such as courses on Parenting, RSE (Relationships and Sexuality Education), and support for various school celebrations, etc. If you would like to volunteer or keep up to date with our events, please come to our AGM, held around October every year. Notice is given in the school Newsletter.
SUGGESTIONS PLEASE!!
There is a contact box in place at the School Reception for parents to use. Should any parent wish to contact the Parents' Association, or make suggestions, we would welcome your input. Please note that this is strictly to contact the Parents' Association, NOT the school.
GO RAIBH MÍLE MAITH AGAIBH
Once again, we are indebted to all the volunteers who continue to help us so much with our events. Our recent Christmas Fair required a particularly high number of volunteers, on the big day and beforehand. We are most grateful to each and every one who helped. Many local businesses and parents also helped us with sponsorship. A list of acknowledgment was sent out with the weekly school newsletter and will also be displayed on the school web-site. We urge you to please support our sponsors, where possible.
We would like to take this opportunity to thank every member of the dedicated school staff: teachers, caretakers, assistants, office staff etc., and of course, our Deputy Principal, Mary Power, and our Principal, Pairic Clerkin. The commitment and energy given to St Patrick's on a daily basis is an inspiration to all the pupils. Go raibh míle maith agaibh go léir.
We wish all the children of St Patrick's NS, and their families, a very happy Christmas! Whether you celebrate Christmas or not, we wish you peace and happiness and look forward to your continued support in the New Year.
Guímid Nollaig Shona do pháist uile na scoile agus á dteaghlaigh chomh maith.
Buon Natale
Wesolych Swiat
Geru Caledu
Boldog Karacsony
Craciun Fericit
Glad Jul
Schastlivogo Rozhdestva
Feliz Navidad
Happy Christmas
Frohe Weihnachten
Joyeux Noel
Feliz Natal
Nollaig Shona